Glass can be a great canvas to use for painting. It provides a smooth surface to work with and can produce some beautiful visuals, especially when illuminated by natural light shining through the glass. If you're looking to paint on glass, it is important to have the right materials, especially when it comes to paints. While there are a lot of paints that work well with glass, it's important to first plan out what kind of glass you'll be painting and where your painting will be displayed.
Best Choice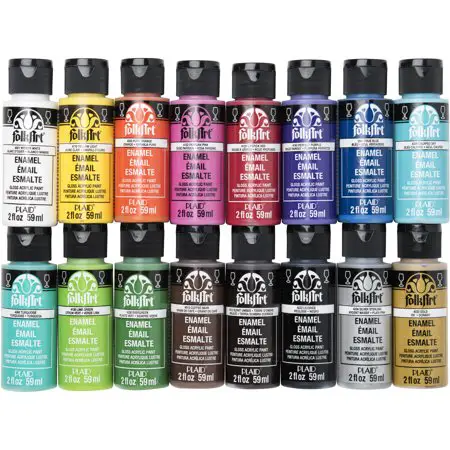 FolkArt Enamel Glass Painting Set
Best Paint for Glass
It's easy to work with and doesn't need to be bake cured so there is less work involved with making a finished piece. The durability of the paint is what makes them great for glass jars thanks to the scratch-resistant seal that forms once the paint dries.
Check Price