We all know the pencil very well. People use it every day, whether for writing, drawing, and more. However, some pencils like the standard graphite pencil, colored pencil, and charcoal pencils might be too inconvenient and limited to some people's creativity. Switching to different pencils every time you do other parts of your artwork may be too inconvenient. If this is a problem of yours, why not try the watercolor pencil?
Best Choice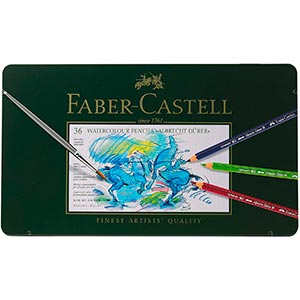 Faber-Castell Albrecht Durer Watercolor Pencils
Overall Best Watercolor Pencils
We have found this watercolor pencil set to be the best choice for anyone since it can work with everybody and deliver similar results. You don't need to be a pro to get unique illustrations, and you don't have to be a beginner to learn how to use a watercolor pencil all over again. This kit delivers vivid colors, a comfortable pencil grip, excellent resistance to fade, and color-shifting, which might be an essential tool for professionals selling their art.
Check Price
[Read more…]

about Best Watercolor Pencils − Reviews and Buyer's Guide